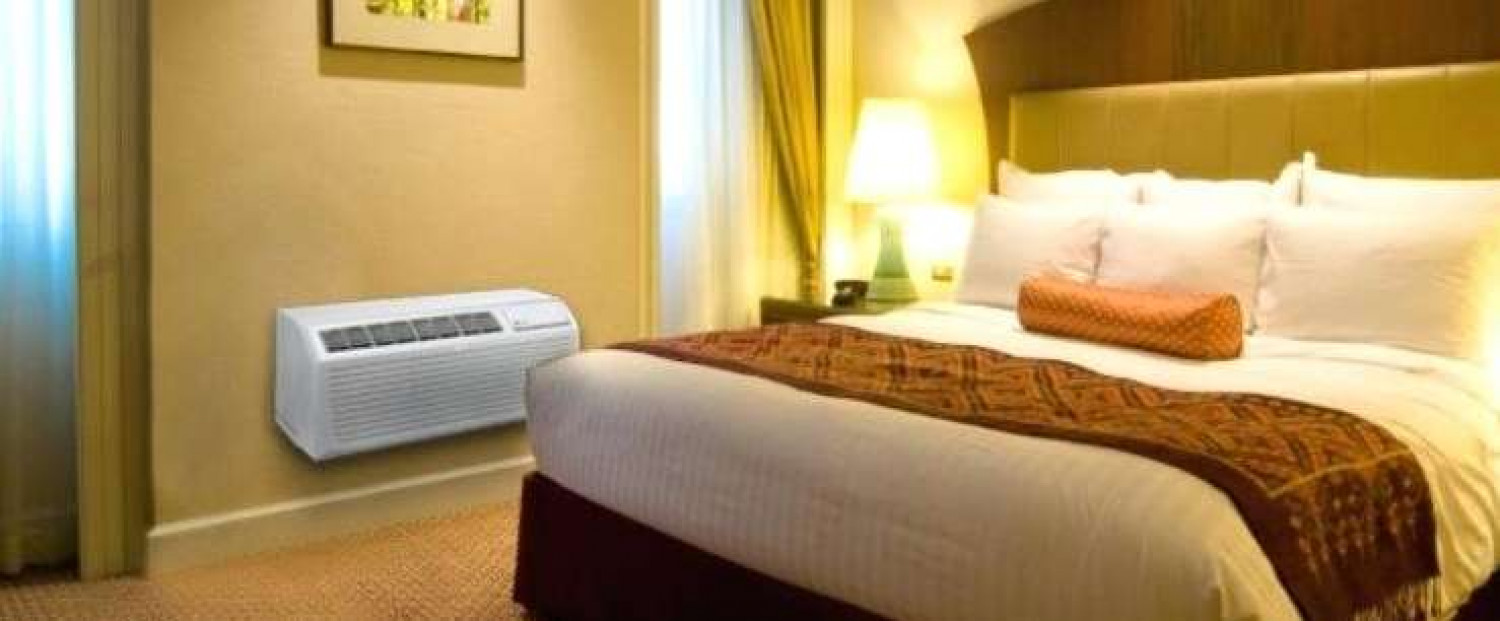 Get AC Repair in Maurice, Lafayette, New Iberia, LA & surrounding areas
A Packaged Terminal Air Conditioner (PTAC) is a type of self-contained heating and air conditioning system commonly found in hotels, motels, senior housing facilities, hospitals, condominiums, apartment buildings, add-on rooms & sunrooms.
Engineered for quieter performance, the PTAC features a tangential blower wheel, universal heater options, and modular component design for easier service.
Commercial grade quality PTAC utilizes a modular design that provides easy access to key components
Key components can be easily accessed by your maintenance team so units can be removed, serviced and placed back in service faster.
Commercial grade quality components provide reliable performance in even the most extreme climates.
Dehumidification removes up to 3.2 pints/hour of moisture in cool mode to improve comfort and reduce the chance of mold and mildew growth.
Constant Fan mode provides continuous fan operation in cooling or heating modes to create a steady stream of white noise that masks sound level changes when the compressor cycles on/off.
Fresh air damper brings in fresh outside air when desired.
Intuitive unit controls are user friendly with easy-to-read LED display that can show either set-point or actual room temperature as selected by owner.
Anti-microbial air filters are easy to access and washable.
Instant Heat on heat pump models quickly heats a room to the desired temperature for increased comfort.
Even-heat monitoring checks room temperature and automatically adds heat boost if necessary.
Automatic periodic sampling of room temperature to ensure desired conditions are maintained.
Reversible indoor air louvers to easily change direction of airflow.
Contact Us